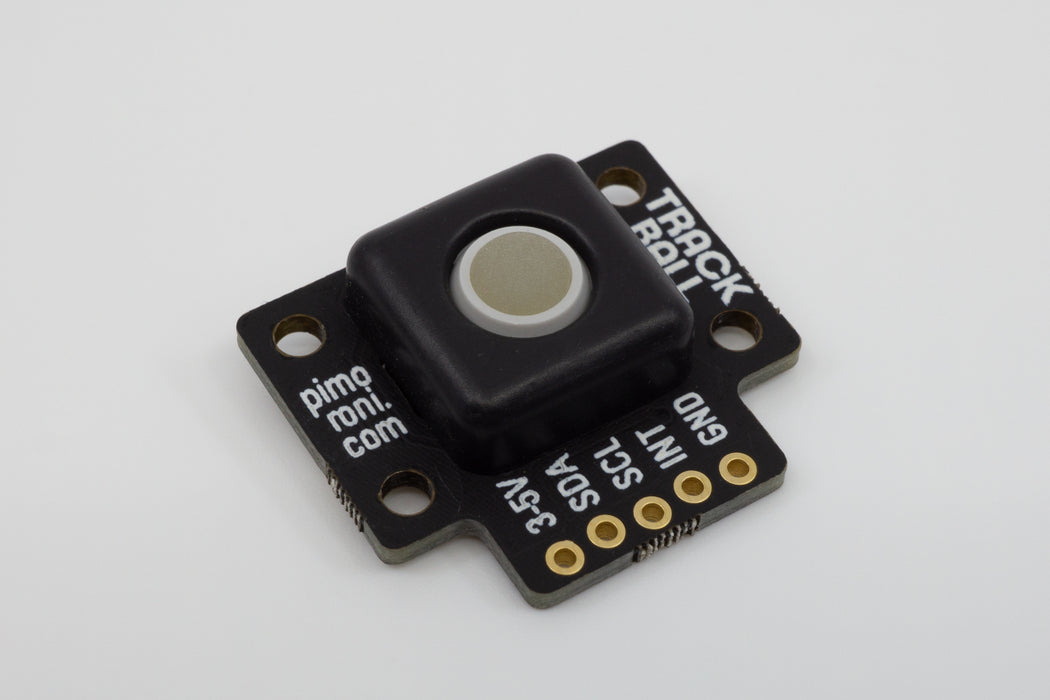 Trackball Breakout
Sold out
Original price
€14,87
-
Original price
€14,87
Current price
€17,99
€14,87

excluding sales tax
List price includes 21% Dutch sales tax. It will be adjusted to
your local tax rate
during checkout.
This is a mod that you'll be able to hand wire to your builds, whether they be keyboards, Arduinos or Raspberry Pis. They're meant for adventurous tinkerers, and may be a challenge to fit into your builds. If that's up your alley, do check out these components!
Want to get your mouse a little bit closer? You can use this module to make your keyboard better able to emulate mouse movement.
This trackball was once used on a popular brand of phones. This trackball supports x/y movement and has an RGBW (red/green/blue/white) LED underneath it to light up the ball.
Want to add feedback to scroll actions? The trackball breakout pairs well with the DRV2605L Linear Actuator Haptic Breakout.
This module was developed by Pimoroni, a DIY electronics company based in the United Kingdom.
Features
Mini trackball with click button
RGBW LEDs beneath trackball for illumination
Moulded plastic trackball casing
Mounting holes
I2C interface (address 0x0A/0x0B (cut trace))
3.3V or 5V compatible
Reverse polarity protection
Compatible with all models of Raspberry Pi, and Arduino
Kit includes
Trackball breakout
1x5 male header
1x5 female right-angle header
Details
Documentation
Have a look at the official QMK documentation on adding support for the trackball to your keyboard: Pointing Device - Pimoroni Trackball.