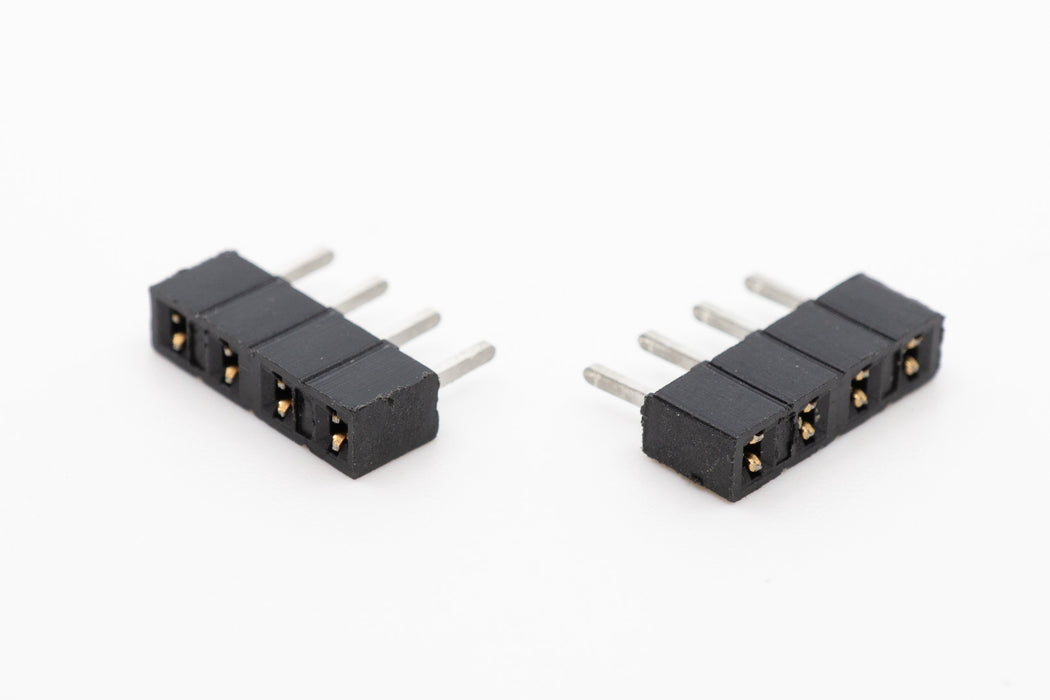 Low Profile Socket Strip / 4 positions
Save

0

%
Save %
Original price
€3,10
-
Original price
€3,10
Current price
€3,75
€3,10

excluding sales tax
List price includes 21% Dutch sales tax. It will be adjusted to
your local tax rate
during checkout.
Socketing your microcontroller is usually a good idea, as they're quite hard to remove, having many pins. OLED displays, having fewer pins, are easier to remove - but if you need to remove the microcontroller for whatever reason, you'll still need to break out the soldering iron to get to it.
Enter these hotswap header sockets: they're spaced to fit any keyboard that also fits the SSD1306 OLED displays. You can solder these to the keyboard instead, and simply plug the OLED into the socket.
Compatible with
This item is compatible with all sizes of the SSD1306 OLED display in combination with any keyboard kit using these displays.
Because of its 2.54mm pitch, it will also be compatible with other components with 4 pins sharing the same pitch.
Specifications
Amount: Contains 2 strips per bundle
Pitch: 2.54mm
Height: 4.57mm above the PCB
Insertion depth: 2.55mm
Manufacturer: Samtec
Part number: CES-104-01-L-S
Remarks
If your OLED display sticks out too much, you can trim the legs of the OLED display to fit better. Be sure to leave enough length - you'll want to leave at least 2.5mm. It's better to leave a little extra than to come short.
Mill Max Low Profile Sockets are another alternative, but they won't fit the standard square header pins that come presoldered on the OLED displays we sell. They're better suited to socket microcontrollers with.
For the curious - they do stack, but be sure to push back on the top socket using something like an OLED display if you try that. Otherwise you risk pushing out the metal bits of the socket.
The OLED display shown is not included with this product and is shown as an example on how to use the sockets.