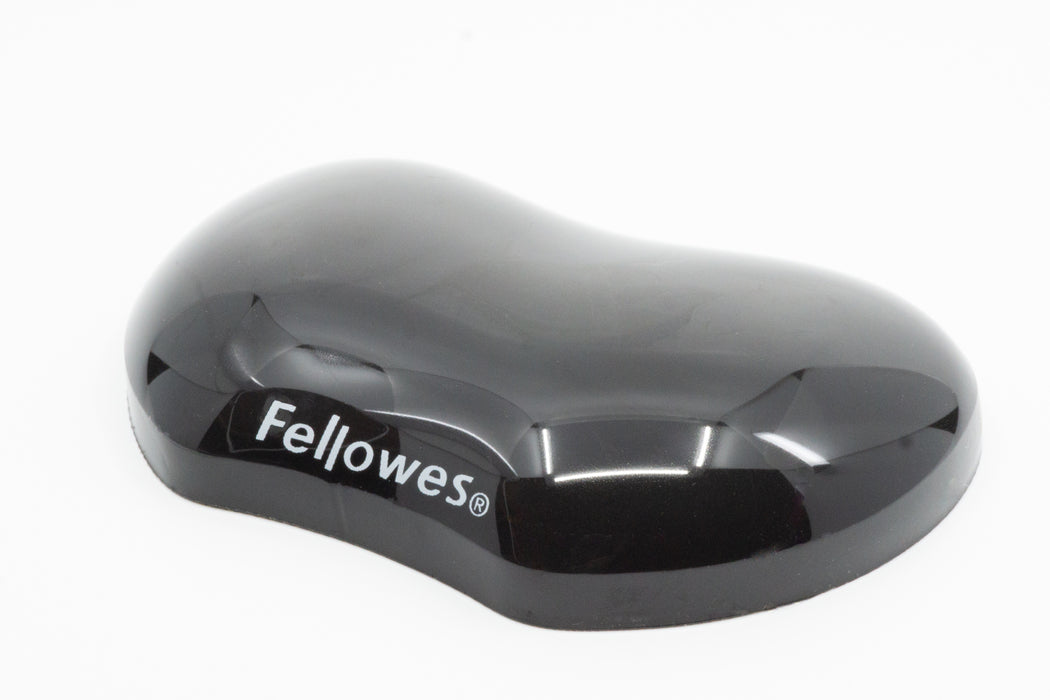 Crystals™ Gel Flexible Wrist Rest
Sold out
Original price
€8,22
-
Original price
€15,66
Current price
€9,95
€8,22

excluding sales tax
List price includes 21% Dutch sales tax. It will be adjusted to
your local tax rate
during checkout.
Some say it's more comfortable to use something to rest your palms on.
Made from flexible, black polyurethane, this wrist rest has just the right amount of give to be comfortable, yet provide plenty of support where you need it. The outer shell is glossy and can be cleaned easily with a damp cloth.
This wrist rest is manufactured by the office supply manufacturer Fellowes.
Remarks
For a split keyboard, you'll want two of these wrist rests: one per half. To use it with a mouse you'll only need one.
While they're generally called wrist rests, you'll want to take care to rest your palm on these supports. Resting your wrist may restrict the blood flow, which can cause strain over time.
This listing is just for the wrist rest. The keyboard shown (Kyria with a frosted high profile case, matte encoder knob and black DSA keycaps) is not included.