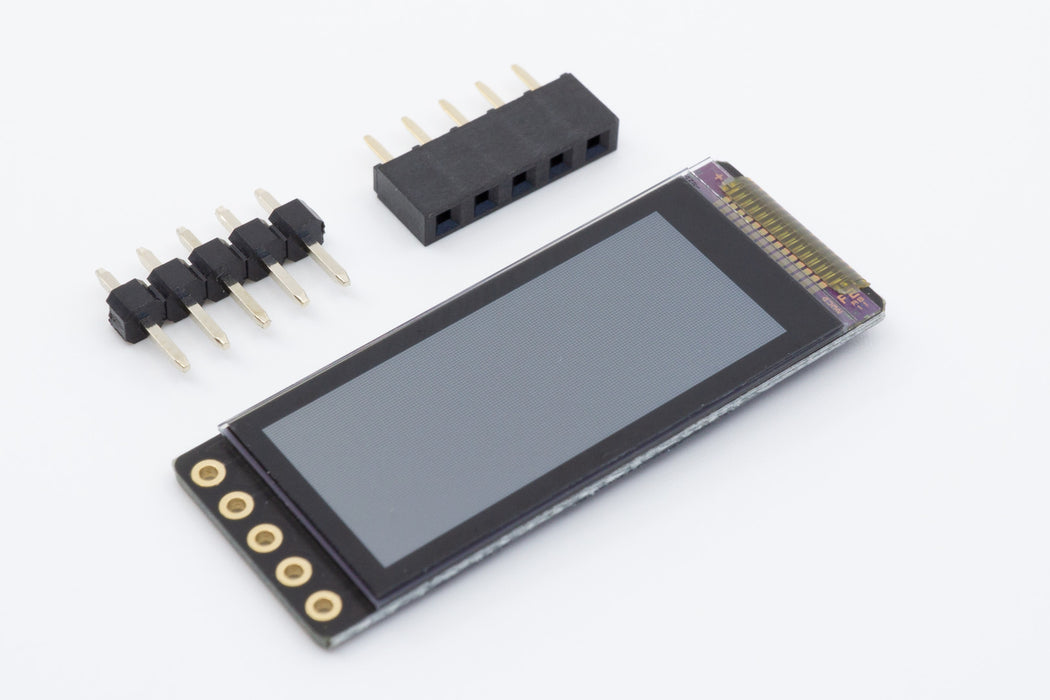 nice!view MIP display
Save

0

%
Save %
Original price
€18,14
-
Original price
€18,14
Current price
€21,95
€18,14

excluding sales tax
List price includes 21% Dutch sales tax. It will be adjusted to
your local tax rate
during checkout.
Want to use a display on your keyboard, but don't like the significant battery draw that usually comes with it? There's a solution now: using the nice!view by Nice Technologies, you can make use of a highly efficient Memory-in-Pixel display by Sharp in a convenient form-factor.
It boasts a 30Hz refresh rate while drawing comparable power to an e-paper display. And with a resolution of 160 x 68 pixels in a 1.08" display, there's plenty of space to go around!
You can use the display for anything, from displaying the battery, connection, layer and lock statuses, to displaying graphs and animations.
It includes sockets which add up to 7mm, a convenient size that fits right on top of your nice!nano.
Specifications
Resolution: 160 x 68
Display Size: 1.08" diagonal
Dimensions: 36 x 14 x 2.9mm
Refresh Rate: 30Hz
Typical Power Draw: ~10μA
Protocol: 3-wire SPI
Voltage: 3.3V
Display: Sharp LS011B7DH03
PCB: Conformal Coat, ENIG, FR-4
Package contents
1 × nice!view display
1 × 5-pin male header pins
1 × 5-pin female header socket
Remarks
This display uses SPI instead of I2C. This means it isn't a direct drop-in replacement for other common displays such as the SSD1306: some modifications and hand-wiring may be required. You can refer to the documentation for usage instructions.