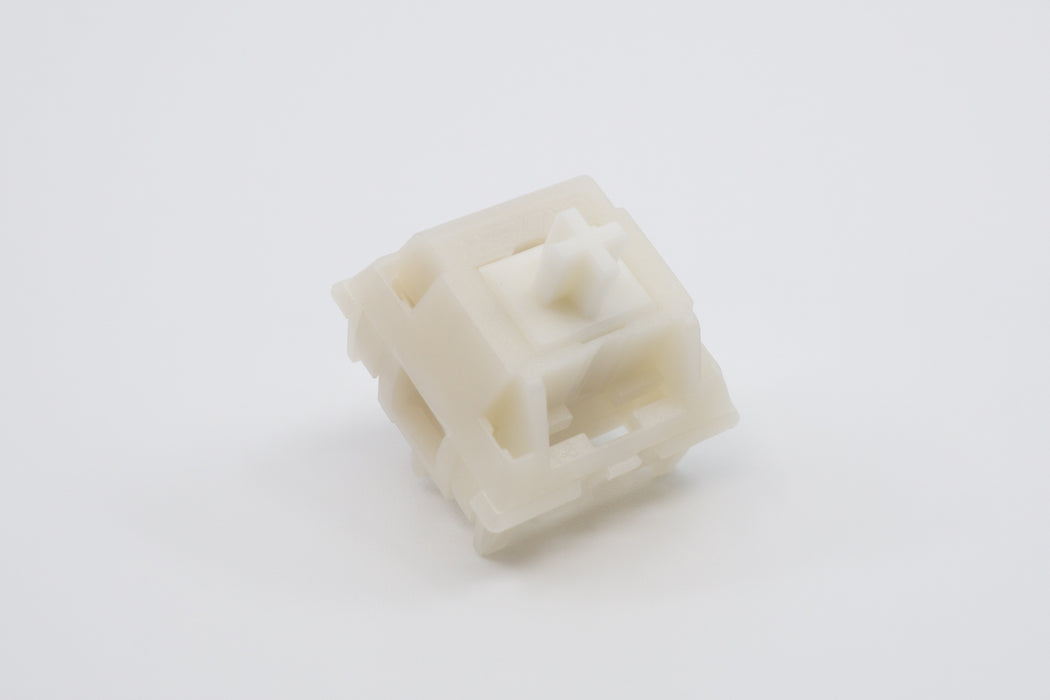 Gazzew Boba U4 Silent Tactile Switch
Sold out
Original price
€0,82
-
Original price
€5,55
Current price
€0,99
€0,82

excluding sales tax
List price includes 21% Dutch sales tax. It will be adjusted to
your local tax rate
during checkout.
The renowned switch designer Gazzew has worked in tandem with Outemu to produce perhaps his best switch yet: the Boba U4. Tactile, yet silent, this is an ideal switch for those who like to feel their switches actuate while not being a nuisance to their (or others') ears.
What's in a name? U4 is short for Euphoria, which you'll for sure experience on these switches. If you're one to lube your switches - be sure to give these a try unlubed first, as I've been told they feel great fresh from the factory already. Enjoy!
Tech specs
Available in three weights: 62g, 65g and 68g;
Available in two switch tops: Boba, which matches the base housing, and Clear, which is more suited to keyboard builds featuring per-key RGB switches;
U4 Silent Tactile "D" stem: no pretravel, all bump, no post bump travel;
Very smooth feel, removing the need to lube the switch (if you insist, do try them without lube first);
Reduced leaf ping due to metal composition and newly designed base along with factory lubed spring bottoms and leafs (the slide rails are not lubed);
Five pin housing allows for more stable seating on PCBs;
Universal base with RGB slot, compatible with all LED styles;
Compatible with hotswap sockets such as 7305 Mill Max sockets, Kailh and Gateron MX sockets, and Outemu-only sockets;
Korean stainless steel springs for a long lasting, consistent weight.
Read more
Remarks
For Gazzew silent switches, there should be no noticeable difference in sound and feel between the color matched top and the clear top, as the down- and upstrokes will be dampened. In non-silent switches this is different, where the down- and upstrokes would make a different sound when typing.
Using EVA foam in your keyboard, or storing foam near your switches? Beware: EVA foam can cause discoloration. It will not impact functionality or the life of the switch. Read more: EVA Keyboard Foam and Safety.