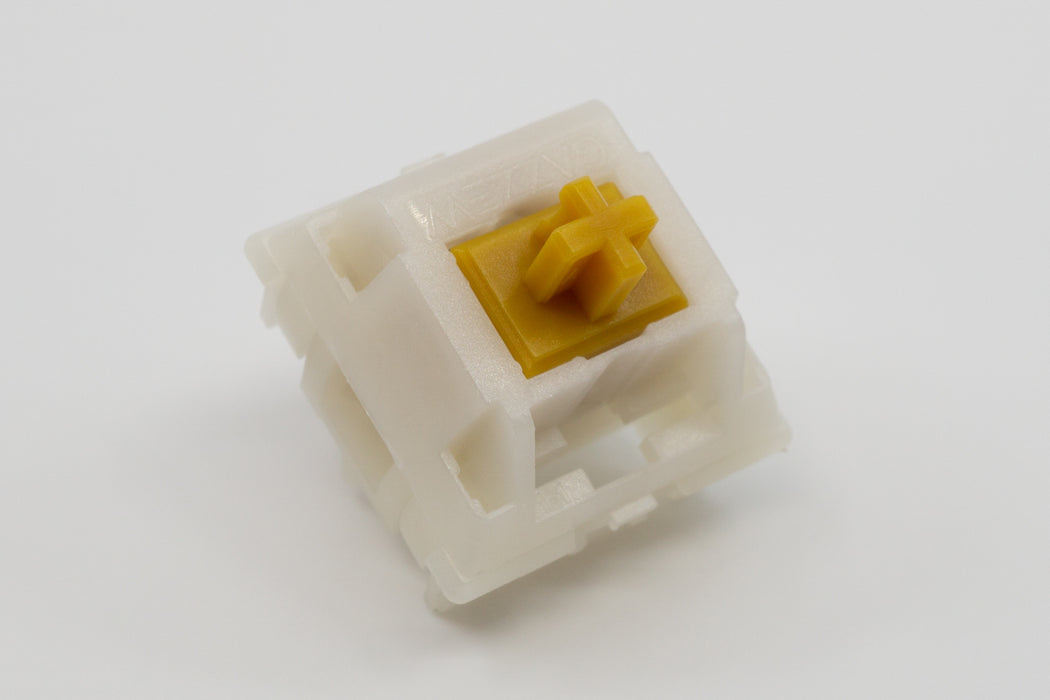 Gazzew Boba U4T Thocky Tactile Switch
Save up to

0

%
Save %
Original price
€0,82
-
Original price
€5,55
Current price
€0,99
€0,82

excluding sales tax
List price includes 21% Dutch sales tax. It will be adjusted to
your local tax rate
during checkout.
With the U4 switches being universally loved, some of you wondered: what if the silent tactile switch wasn't silent? The U4 Thocky is the result: with a modified stem, these switches will provide a more familiar audible feedback, similar to other tactile switches.
What's in a name? U4 is short for Euphoria, which you'll for sure experience on these switches. If you're one to lube your switches - be sure to give these a try unlubed first, as I've been told they feel great fresh from the factory already. Enjoy!
Tech specs
Available in three weights: 62g, 65g and 68g;
U4 Tactile "D" stem: no pretravel, all bump, no post bump travel;

A familiar audible feedback due to a modified switch stem;
Very smooth feel, removing the need to lube the switch (if you insist, do try them without lube first);
Reduced leaf ping due to metal composition and newly designed base along with factory lubed leafs (the slide rails are not lubed);
Five pin housing allows for more stable seating on PCBs;
Universal base with RGB slot, compatible with all LED styles;
Compatible with hotswap sockets such as 7305 Mill Max sockets, Kailh and Gateron MX sockets, and Outemu-only sockets;
Korean stainless steel springs for a long lasting, consistent weight.
Remarks
Using EVA foam in your keyboard, or storing foam near your switches? Beware: EVA foam can cause discoloration. It will not impact functionality or the life of the switch. Read more: EVA Keyboard Foam and Safety.