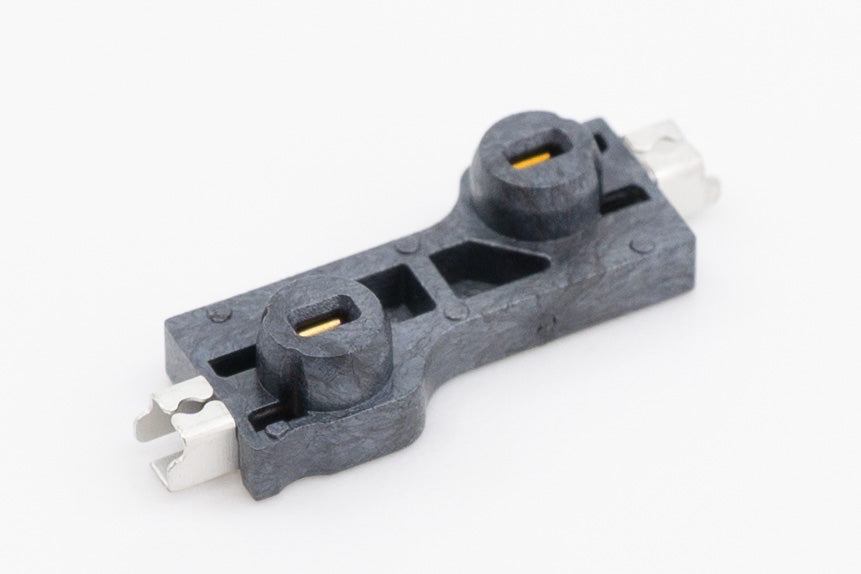 Outemu MX Hotswap Sockets
Save

0

%
Save %
Original price
€6,57
-
Original price
€6,57
Current price
€7,95
€6,57

excluding sales tax
List price includes 21% Dutch sales tax. It will be adjusted to
your local tax rate
during checkout.
Some PCBs support the use of specific hotswap sockets. On supported kits, like the Aurora series, they're easy to install and are an affordable way to hot swap your switches.
Package contents
50 hotswap sockets. You'll need one socket per switch.
Packaged loose in a ziploc bag.
Technical specifications
Symmetrical design, so no accidental wrong installation which might damage your switches, sockets or PCBs.
Supports most MX switches.
Rated for a long operating life of 3000 cycles, meaning you can expect reliable operation until you've swapped out your switches three thousand times.
Rated for a voltage of 12V and a current of 10mA, making them suitable for use in keyboards.
Remarks
These sockets can only be used when the PCB itself was designed for it.
To add hotswap capabilities to a PCB that wasn't designed for these sockets, it might be possible to use Mill Max hotswap sockets.
The sockets face the PCB with the protrusions: the sockets sit partly within the PCB.